NRCA's revenue took a 38.82% downturn in Q3 2021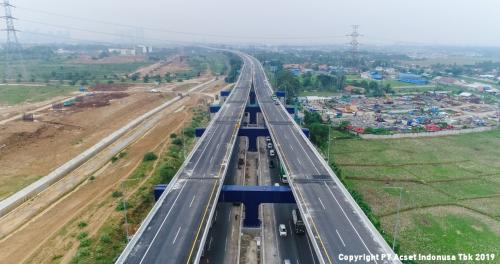 NRCA - PT. Nusa Raya Cipta Tbk
Rp 284
JAKARTA – The revenue of PT Nusa Raya Cipta Tbk (NRCA) slowed down in Q3 2021 compared to the same period in 2020 due to the ongoing COVID-19 pandemic since last year. The most significant decline was observed in the construction service segment.
In the Financial Report of Q3 2021 published Thursday (25/11), Hadiwinarto Christanto, President Director of Nusa Raya Cipta, revealed that the revenue depleted to IDR 1.02 trillion from IDR 1.67 trillion in Q3 2020. Its gross profit also slid to IDR 114.89 billion, lower than IDR 175.84 billion reported in the same period last year.
Meanwhile, the operating and current year profit were reported to reach IDR 58.93 billion and IDR 16.17 billion. It massively declined from the numbers reported in Q3 2020 of IDR 129.11 billion and IDR 65.52 billion, respectively.
The most extensive contributor to the revenue of Q3 2021 was still the construction segment, bringing IDR 1.02 trillion. The hotel segment followed with IDR 3.01 trillion. In the same period last year, these segments generated IDR 1.67 trillion and IDR 2.32 billion, respectively. (LK/ZH)