Ministry of Trade releases export of 1 million liters of herbicide reductant to Malaysia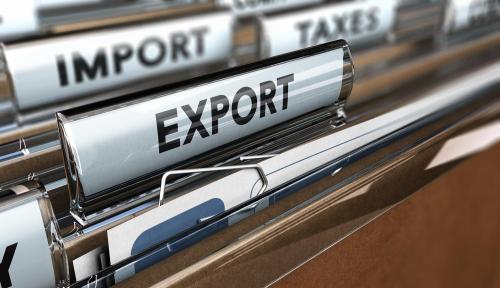 BANYUWANGI - The Ministry of Trade together with PT Pandawa Agri Indonesia (PAI) released the export of 1 million liters of Herbicide Reductant product, namely "Weed Solut-ion" to neighboring countries, Malaysia. Herbicide Reductant Products are a mixture of pest control that can reduce the use of pesticides by up to 50 percent so as to minimize residues and are environmentally friendly. The export release with the theme 'From Banyuwangi to The World: Export of 1 million liters of herbicide reductant for sustainable agriculture' took place today, Tuesday (30/11) in Banyuwangi, East Java.
Herbicide reductants are local product innovations created from the rich biodiversity of Banyuwangi Regency, Indonesia, which can contribute to sustainable agriculture. This activity is also a follow-up to the release of exports in March 2021 for 20 tons of herbicide reductant products to Malaysia.
"The release of this herbicide export is a form of support from the Ministry of Trade for innovative products of the nation's children. This activity is also in line with the vision that the Ministry of Trade wants to achieve, namely increasing awareness and enthusiasm for local businesses to contribute to stimulating the Indonesian economy. One of them is by exporting the final product not just raw materials or raw materials, so the added value obtained is very high," said Director General of National Export Development Didi Sumedi on a separate occasion.
The total trade between Indonesia and Malaysia in the January-September 2021 period was recorded at USD 15 billion, an increase of 46.63 percent compared to the same period the previous year. Of this value, Indonesia's exports to Malaysia amounted to USD 8.70 billion. Meanwhile, Indonesia's imports from Malaysia amounted to USD 6.34 billion. (LM)