Otoklix secures US$10 million Series A funding from Alpha JWC Ventures and AC Ventures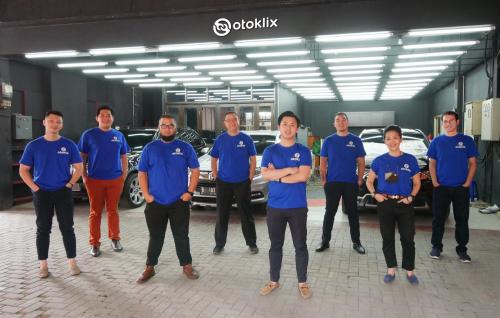 JAKARTA. Otoklix, an O2O (online-to-offline) automotive startup from Indonesia, recently secured Series A funding of US$10 million or around IDR140 billion from Alpha JWC Ventures, AC Ventures, Surge and a number of other investors.
Martin Suryohusodo, one of the founders and CEO of Otoklix, said that the funding will support Otoklix's mission to transform after-sales service for automotive products. The reason is that after-sales service for automotive products is considered less transparent.
"We believe that transparency and trust are the biggest problems in the automotive after-sales sector," said Suryohusodo in an official statement received by idnfinancials.com.
Through Otoklix, said Suryohusodo, vehicle owners will receive comprehensive recommendations regarding the nearest easily accessible repair shop. Meanwhile, the workshop owner will be assisted with Customer Relationship Management (CRM) technology to Supply-Chain Management (CM), which is provided by Otoklix.
Jeffrey Joe, Co-Founder and General Partner of Alpha JWC Ventures, said that the car service industry is currently growing quite rapidly. The industry is estimated to have doubled compared to annual car sales of US$21 billion.
"Sophisticated technology, supported by Martin's experience and a strong team in this field makes Otoklix's business more promising, and attractive to investors," said Joe.
For information, Otoklix was founded in 2019 and is currently a partner for more than 1,900 active workshops. (KR/LM)