PP Properti issues IDR 1.1 trillion bonds to cover its debts and working capital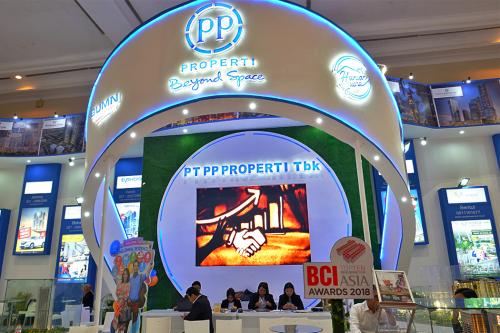 PPRO - PT. PP Properti Tbk
Rp 50
JAKARTA. PT PP Properti Tbk (PPRO) issues the Shelf-Registration Bonds II Phase IV of PP Properti with a face value of IDR 1.1 trillion. It is intended to pay debts that are due and fund the working capital.
In the information disclosure in Indonesia Stock Exchange (IDX), the said bond is deemed a part of the Shelf-Registration Public Offering of PTPP, targeting to reach IDR 2.4 trillion in total. Previously, the company had issued bonds with a total face value of IDR 641 billion in this series.
The current Phase IV bonds that PTPP offers comprise two series, Series A that has a face value of IDR 157 billion, and Series B of IDR 163 billion. "The remaining amount of the bonds' face value of IDR 780 billion would be guaranteed with our best effort," the management clarified in the published prospectus.
The electronic distribution of bonds is scheduled for January 11, 2022. Then, these bonds will be listed on January 12, 2022.
The management plans to use IDR 300 billion of the proceeds to pay back its debts, taking the form of maturing bonds. Then, the rest of them would go to its working capital, which would support construction costs for PTPP's existing projects.
PTPP has been granted "idBBB-" from Pemeringkat Efek Indonesia (Pefindo), a domestic security and company rating agency, for these issued Phase IV Bonds. The company has also assigned three underwriters for the bond issuance, including PT Bahana Sekuritas, PT Mirae Asset Sekuritas Indonesia, and PT Trimegah Sekuritas Indonesia Tbk (TRIM). (KR/ZH)