Bank Central Asia posted IDR 8.1 trillion net profit in Q1 2022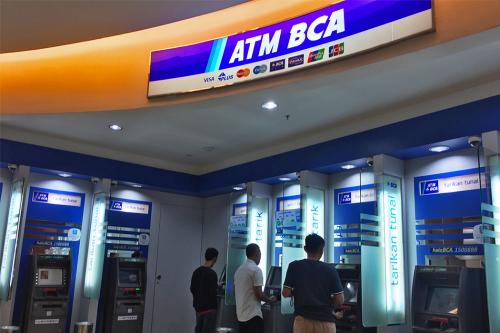 BBCA - PT. Bank Central Asia Tbk
Rp 7.975
JAKARTA. PT Bank Central Asia Tbk (BBCA) reported a net profit of IDR 8.1 trillion at the end of Q1 2022. It increased 14.6% year-on-year (yoy), or compared to the numbers recorded in the same quarter in 2021.
BBCA's net profit growth in Q1 2022 was supported by increases in credits, transactions, and current accound savings account (CASA) or cheap funds. The third-party funds collected by the company throughout Q1 2022 reached IDR 997.8 trillion, 17.5% yoy higher.
Jahja Setiaadmadja, President Director of BBCA, believed that BBCA's improved performanceresulted from the national economic recovery after the COVID-19 pandemic. "One of our measures to support the national economic recovery is through hosting BCA Expoversary 2022, both online and offline, offering appealing credit interest rate for users," he explained further in the official release.
For the record, the said BCA Expoversary started on February 24, 2022 and would take place until April 30, 2022. This annual event also raised the third-party funds and distributed credits of BBCA throughout Q1 2022.
Furthermore, the cheap funds secured by BBCA in Q1 2022 reportedly climbes 21.7% yoy, due to digital innovations in the company's business ecosystem. Similarly, corporate credits channelled by the company also shifted 9.2% yoy higher, followed by the Public Housing Credit (KPR) that grew 9.8% yoy, Motor Vehicle Credits (KKB) 4.9% yoy, and consumer credits 7.6% yoy.
The surge in third-party funds and credits of BCA resulted in the improvement of the quality of the assets. These could be observed from BBCA's Loan-at-Risk ratio (LAR) that fell on 13.8% in Q1 2022. In comparison, in Q1 2021, the LAR ratio reached 19.4%. Additionally, non-performing loan ratio of BBCA also arrived at 2.3%, following the credit relaxation policy. (KR/ZH)