Mitratel's shareholders to receive dividends, 70% of net profit in total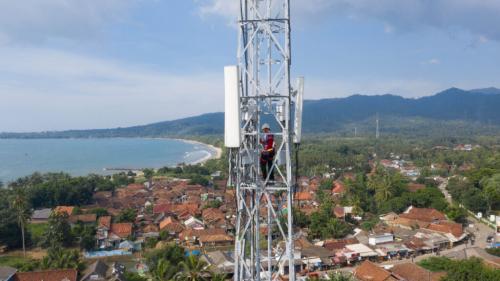 MTEL - PT. Dayamitra Telekomunikasi Tbk
Rp 705
JAKARTA. The shareholders of PT Dayamitra Telekomunikasi Tbk (MTEL) are eligible to earn cash dividends of IDR 966.75 billion in total, equal to 70% of the net profit in 2021.
These cash dvidends will be channelled out to MTEL's shareholders whose names have been recorded on the Shareholders List by May 12, 2022, at 4.15 PM WIB. The dividend per share will amount to IDR 11.57.
For the record, MTEL collected a net profit of IDR 1.38 trillion in 2021. Then, in addition to allocating 70% of the net profit as cash dividends, the company also decided to channel 5% the net profit, amounting to IDR 69.05 billion, to its reserve funds. Then, the remaining 25%, approximately IDR 345.27 billion, will be kept as retained earnings.
Based on idnfinancials.com data, MTEL had just made its initial public offering (IPO) in Indonesia Stock Exchange (IDX) in November 2021. In this corporate action, the company raised fresh funds of IDR 18.79 trillion following the issuance of 23.49 billion shares to investors.
As of December 31, 2021, MTEL had reportedly allocated IDR 256.4 billion of the IPO proceeds to its organic capital expenditure budget and another IDR 56.13 billion to its working capital. The rest of the IPO proceeds now clock up to IDR 18.15 trillion.
"The remaining amount will be realised in 2022 forward," the management of MTEL reaffirmed in its public statement. (KR/ZH)