Securing IDR 8 trillion in debut, Blibli bags the second-highest IPO value title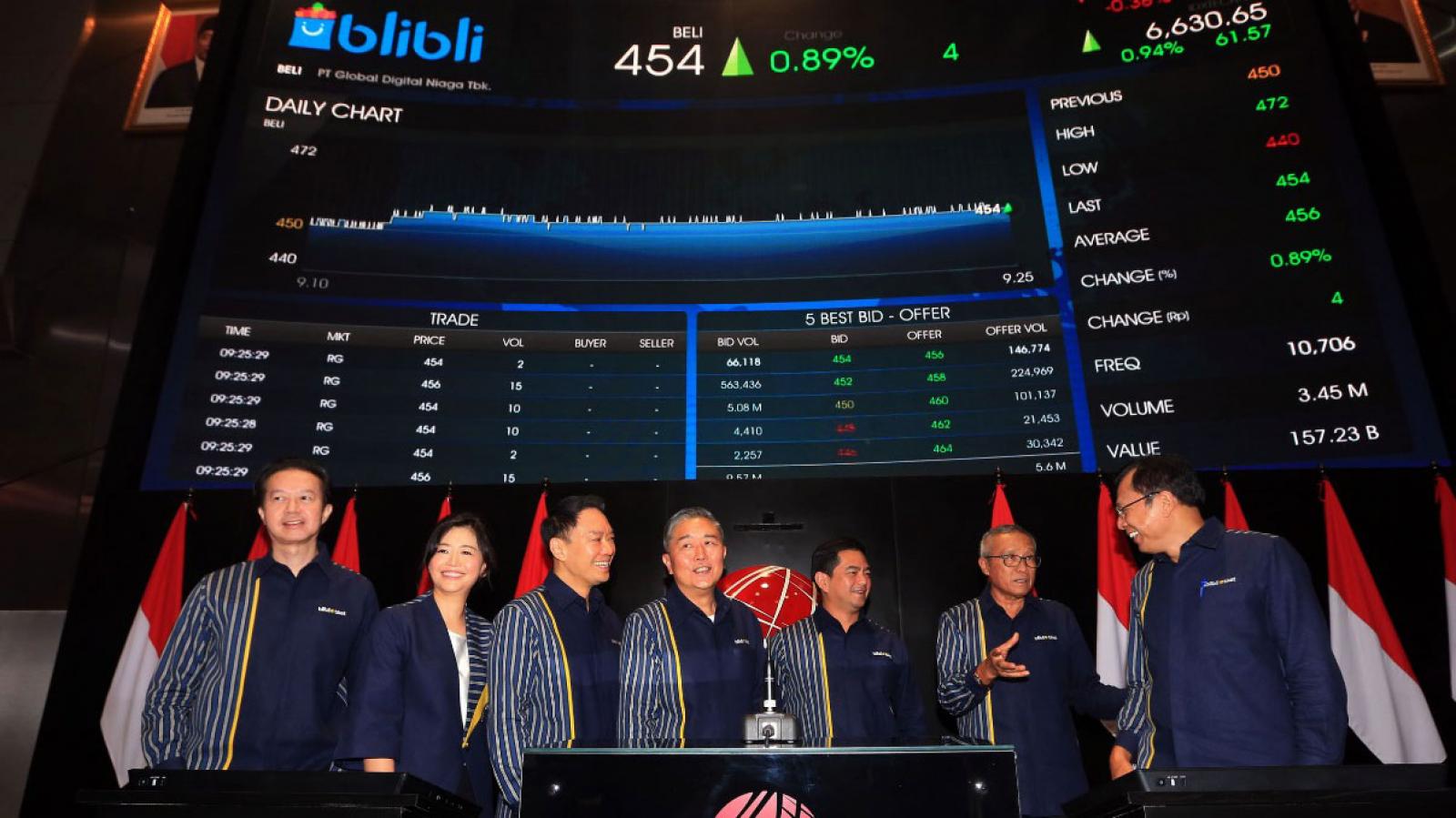 BELI - PT. Global Digital Niaga Tbk
Rp 458
JAKARTA. PT Global Digital Niaga Tbk (BELI), also widely known as Blibli, is now officially listed on Indonesia Stock Exchange after offering 17.71 billion shares in its IPO earlier this November.
Exercising the price of IDR 450 per share, Blibli collected gross IPO proceeds of IDR 8 trillion or approximately USD 513 million. This corporate action is said to be the second-biggest IPO in 2022, and the fifth throughout the history of IDX.
"By officially debuting in Indoensia Stock Exchange, we are one step closer to our vision to be the leading and the most trusted trading and lifestyle omnichannel platform for all our customers," Kusumo Martanto, CEO and Co-Founder of Blibli, claimed.
Blibli's IPO also recorded all-time high level of enthusiasm of investors, which was signified through a 4.4 times of oversubscription in the pooling allotment. It then forced the pooling allotment to be doubled from 2.5% to 5% of all the incoming offers.
"With BELI's stock is now being traded in IDX, we hope to strengthen our investors' trust in the technology sector in Indonesia and generate positive impacts toward the domestic digital economy," Martin Basuki Hartono, President Commissioner of Blibli, further stated.
As previously mentioned in idnfinancials.com, Blibli plans to utilise the IPO proceeds to pay off loans and raise its working capital. Specifically, approximately IDR 5.5 trillion will be channelled as a loan repayment to PT Bank Central Asia Tbk (BBCA) and PT Bank BTPN Tbk (BTPN), while the remaining amount will be used to expand PT Global Tiket Network. (KR/ZH)