SMKL cooperates with international brands to pursue this year's target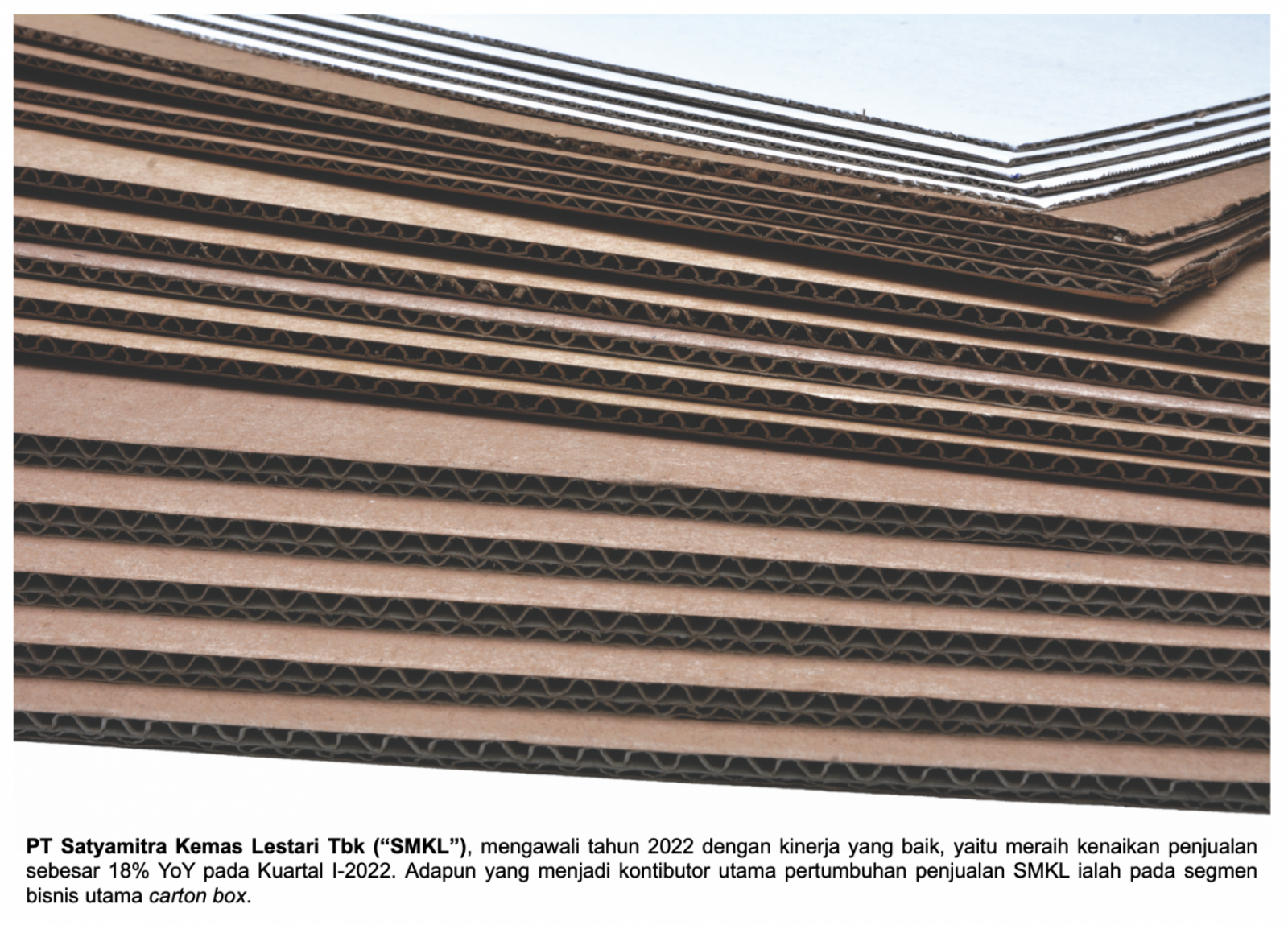 SMKL - PT. Satyamitra Kemas Lestari Tbk
Rp 270
JAKARTA. PT Satyamitra Kemas Lestari Tbk (SMKL), an issuer that produces packaging from paper materials, targets sales growth and net profit to grow positively this year.
To achieve this target, SMKL has prepared a number of strategies. Starting from approaches with new customers on an international scale, to production capacity.
Herryanto Setiono Hidayat, Director of SMKL, said the company initiated this strategy at the end of last year. The company, said Hidayat, has initiated an approach to produce packaging from a number of new brands, originating from various sectors.
"There are big food & beverage brands, the footwear industry, there are also new brands," said Hidayat, in today's public expose.
Hidayat added, as of the first quarter (Q1) of 2023, the company's sales had reached nearly IDR 500 billion. "We hope that in Q3 to Q4 it will be more than IDR 1 trillion," explained Hidayat.
Meanwhile, to increase production capacity, SMKL is currently in the process of building a new factory located in Central Java. The factory construction is currently still in the land acquisition and preparation stage.
"We hope that 8 months after that (19 June 2023), the factory can start trial production," said Ang Kinardo, President Director of SMKL, on the same occasion. (KR/LM)