VTNY's price soars to 34.97% top gainers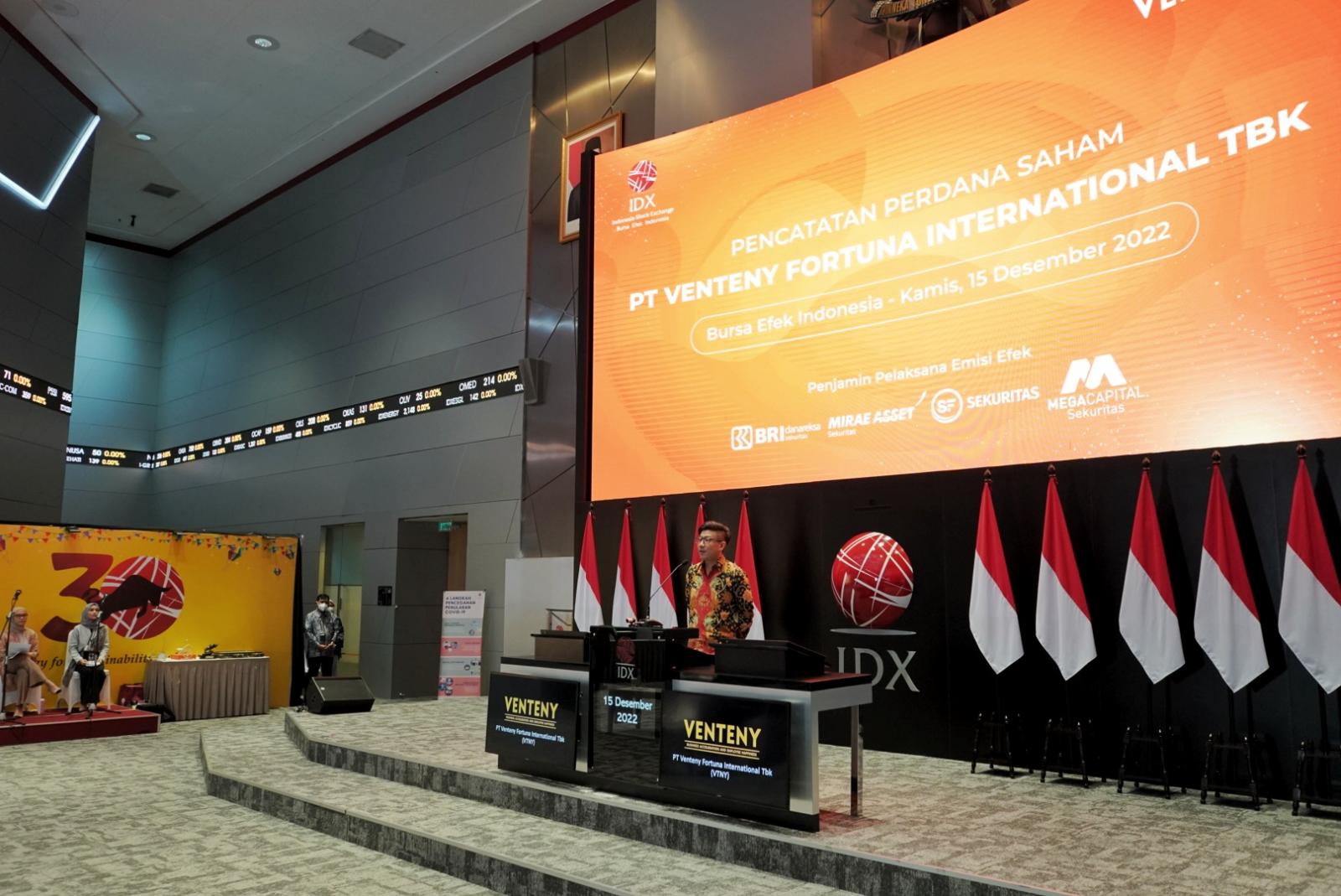 PUDP - PT. Pudjiadi Prestige Tbk
Rp 625
JAKARTA – PT Venteny Fortuna International Tbk (VTNY) arrived at the top position of the gainers list with a 34.97% increase earlier this week (5/6). The stock was at IDR 220 per share, shifting IDR 57 from IDR 164 seen as the closing price last Friday (31/5).
The data compiled by IDNFinancials today (6/6) shows that VTNY surged to the top of the gainers list with its highest price, contrasting with a price decline recorded last week to IDR 163 per share. The traded shares clocked up to 24.99 million, all recorded within 2,697 transactions worth IDR 5.24 billion.
Foreign investors made use of VTNY's price surge by divesting more of its portion in the market. Foreign sell was reported at 2.73 million, higher than the foreign buy of 1.25 million shares.
On the other hand, PT Pudjiadi Prestige Tbk (PUDP) sat at the runner-up position with 25% price growth. It was closed at IDR 925, proliferating IDR 185 per share from IDR 740, its last closing price on Friday (31/5).
PUDP's traded shares were at 3.32 million units, recorded within 1,653 transactions worth IDR 2.95 billion. The foreign buy and sell were also reported arriving at 30,800 and 44,000 shares. (LK/ZH)