Slumped, JCI market cap recorded at IDR 9.43 quadrillion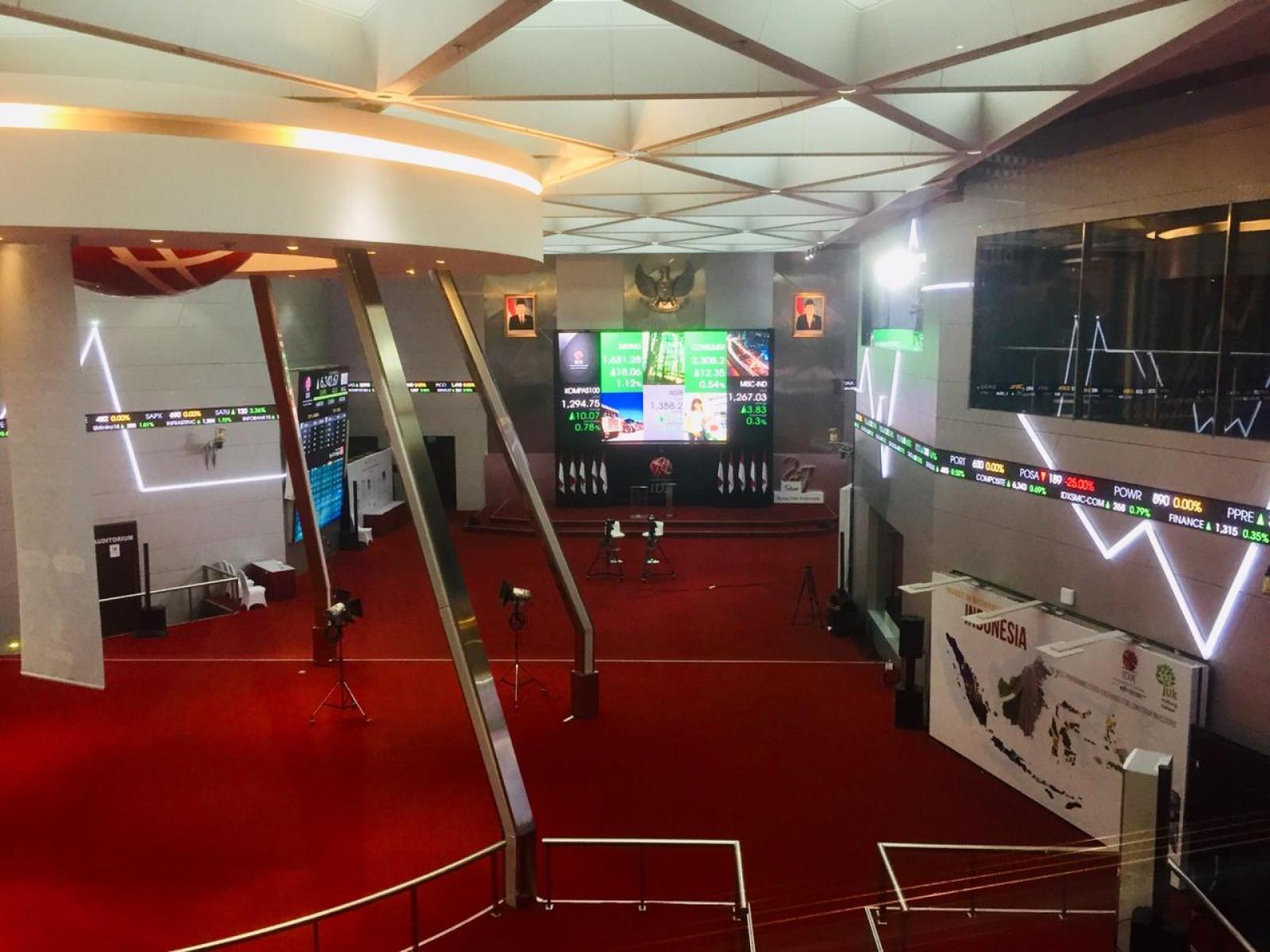 PTIS - PT. Indo Straits Tbk
Rp 354
JAKARTA - The Jakarta Composite Index (JCI)'s market capitalization (market cap) fell to around IDR 9.43 quadrillion until the closing bell yesterday (20/6). At the beginning of the week, the JCI was in the position of IDR 9.46 quadrillion, continuing the downward trend since the weekend (16/6).
Data from the Indonesia Stock Exchange (IDX) compiled by idnfinancials.com on Wednesday (21/6), the market cap on the Top 10 Indexes eroded compared to the previous day, including LQ45, IDX30 and IDX80.
JCI closed at 6,660.455, down 25,600 from 6,686.059 previously. The volume of shares traded was 15.05 billion in 1.04 million transactions valued at IDR 8.21 trillion.
LQ45, an index consisting of 45 constituents, recorded a market cap of IDR 5.35 quadrillion. This index closed transactions at 948.812, decreased 1.210 from the previous 950.025. The number of shares traded was 4.86 billion via 230,616 transactions valued at IDR 4.22 trillion.
Meanwhile, IDX30 recorded a market cap of IDR 4.71 quadrillion. The index closed at 493.611, down 0.700 from 494.315 earlier. The volume of shares traded was 4.42 billion in 174,145 transactions valued at IDR 3.66 trillion. (LK/LM)