JCI weakened at first session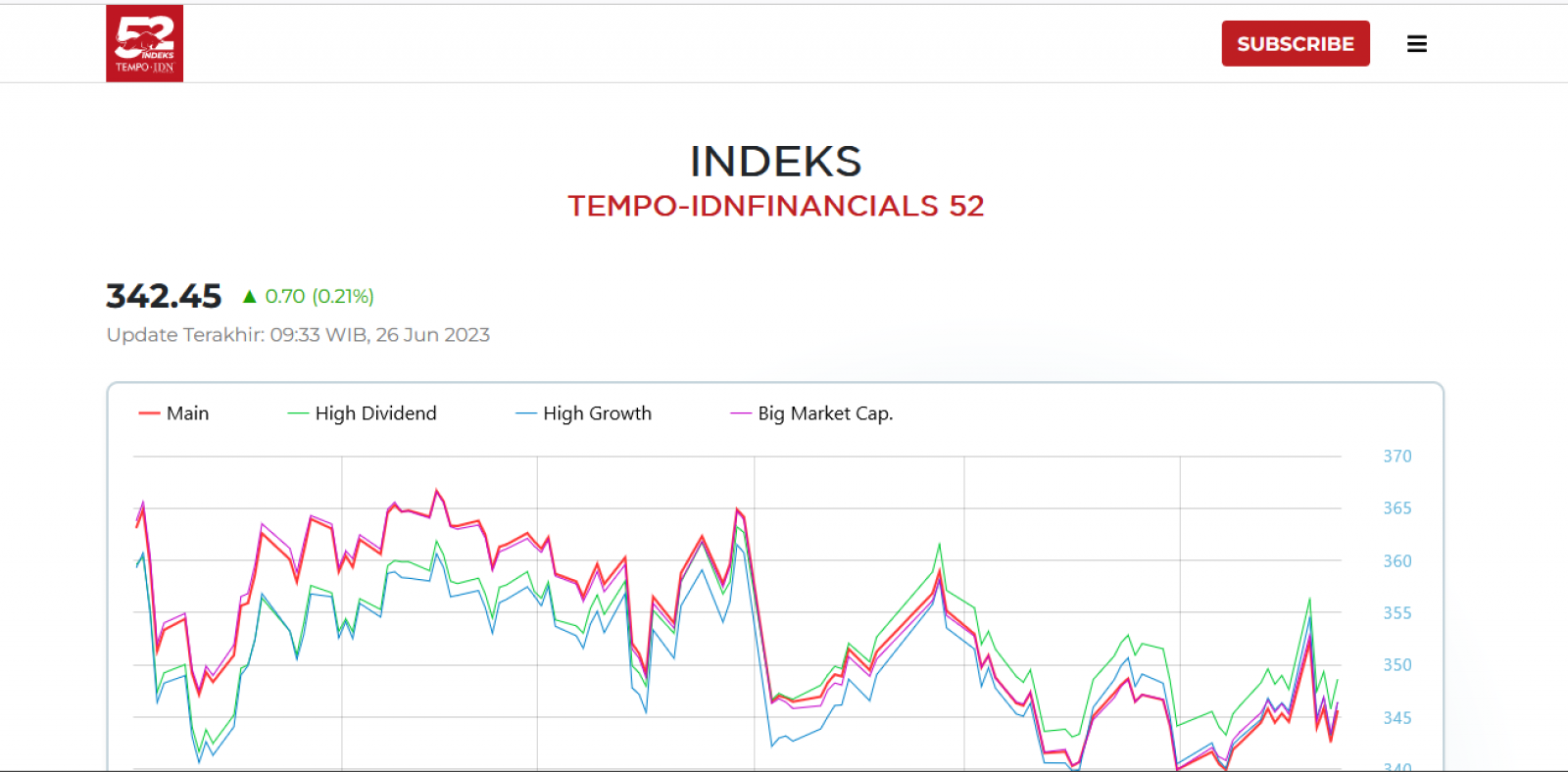 BBCA - PT. Bank Central Asia Tbk
Rp 8.950
JAKARTA – Jakarta Composite Index (JCI) was seen weakening during today's (4/7) first session on Indonesia Stock Exchange (IDX). As recorded at 10.55 AM WIB, the index arrived at 6,695.88, lower than 6,708.48 seen at 9 AM WIB.
The IDX data compiled by IDNFinancials shows that the stocks in indexes are walking in place. LQ45 was at 952.447 or declining 0.01%, while IDX30 remained stagnant at 495.050, and IDX80 slightly moved 0.04% up to 131.234.
For comparison, the Indeks52, as seen on indeks52.id, was also moving 0.42% upwards to 346.74 at 10.57 AM WIB.
The stocks that were seen improving in Indeks52 include PT Adaro Energy Indonesia Tbk (ADRO), PT Aneka Tambang Tbk (ANTM), PT Bank Central Asia Tbk (BBCA), and PT BPD Jabar Banten Tbk (BJBR).
On the contrary, the stocks that are weakened in Indeks52 are PT Bank Rakyat Indonesia (Persero) Tbk (BBRI), PT Astra Agro Lestari Tbk (AALI), PT Astra International Tbk (ASII), and PT Sumber Alfaria Trijaya Tbk (AMRT). (LK/ZH)