JCI declined and swiftly recovered this morning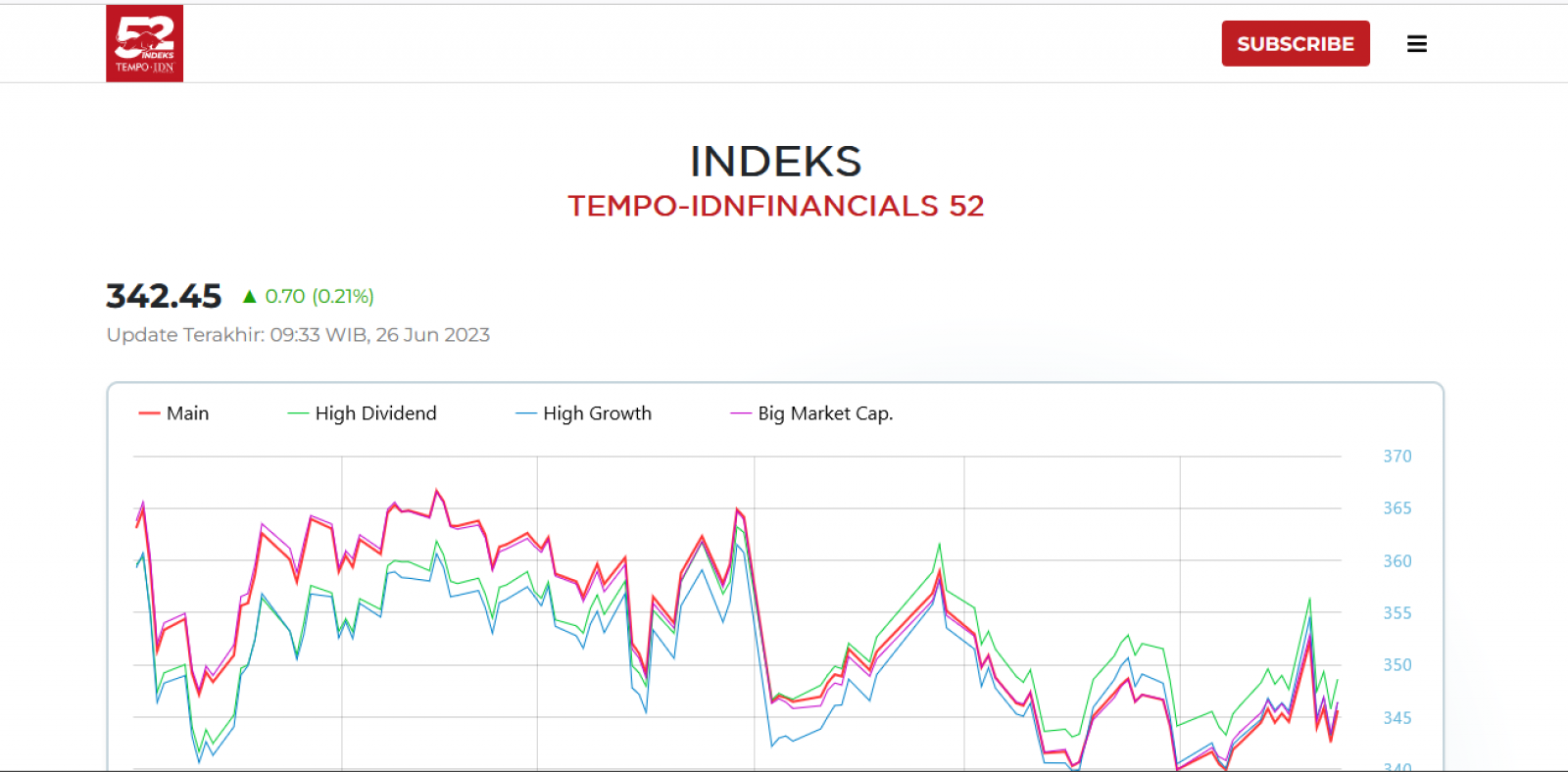 JAKARTA – Jakarta Composite Index (JCI) regained its strength to 6,814.095 at 9.41 AM WIB on today's (12/7) morning session. At the opening bell at 9 AM, the index was seen declining to 6,795.47.
The Indonesia Stock Exchange (IDX) data gathered by IDNFinancials shows that several indexes shifted positively this morning. JCI rose 0.25%, fluctuating above the bottom level of 6,800-ish, or above the opening level of 6,809.15.
The similar increase was seen in other indexes, including LQ45 that rose 0.50% to 959.758, IDX30 of 0.50% to 497.951, IDX80 of 0.45% to 132.906, and Indeks52 of 0.09% to 350.85.
Several constituents of Indeks52 that were seen increasing during the monitoring period are PT Bank Mandiri (Persero) Tbk (BMRI), PT Bank Rakyat Indonesia (Persero) Tbk (BBRI), PT Industri Jamu dan Farmasi Sido Muncul Tbk (SIDO), and PT BPD Jabar dan Banten Tbk (BJBR). Meanwhile, the weakening issuers are PT Sumber Alfaria Trijaya Tbk (AMRT), PT Bank Central Asia Tbk (BBCA), PT Astra Internasional Tbk (ASII), and PT Adaro Energy Indonesia Tbk (ADRO). (LK/ZH)