Adira Finance channel IDR 20.4 trillion financing in H1 2023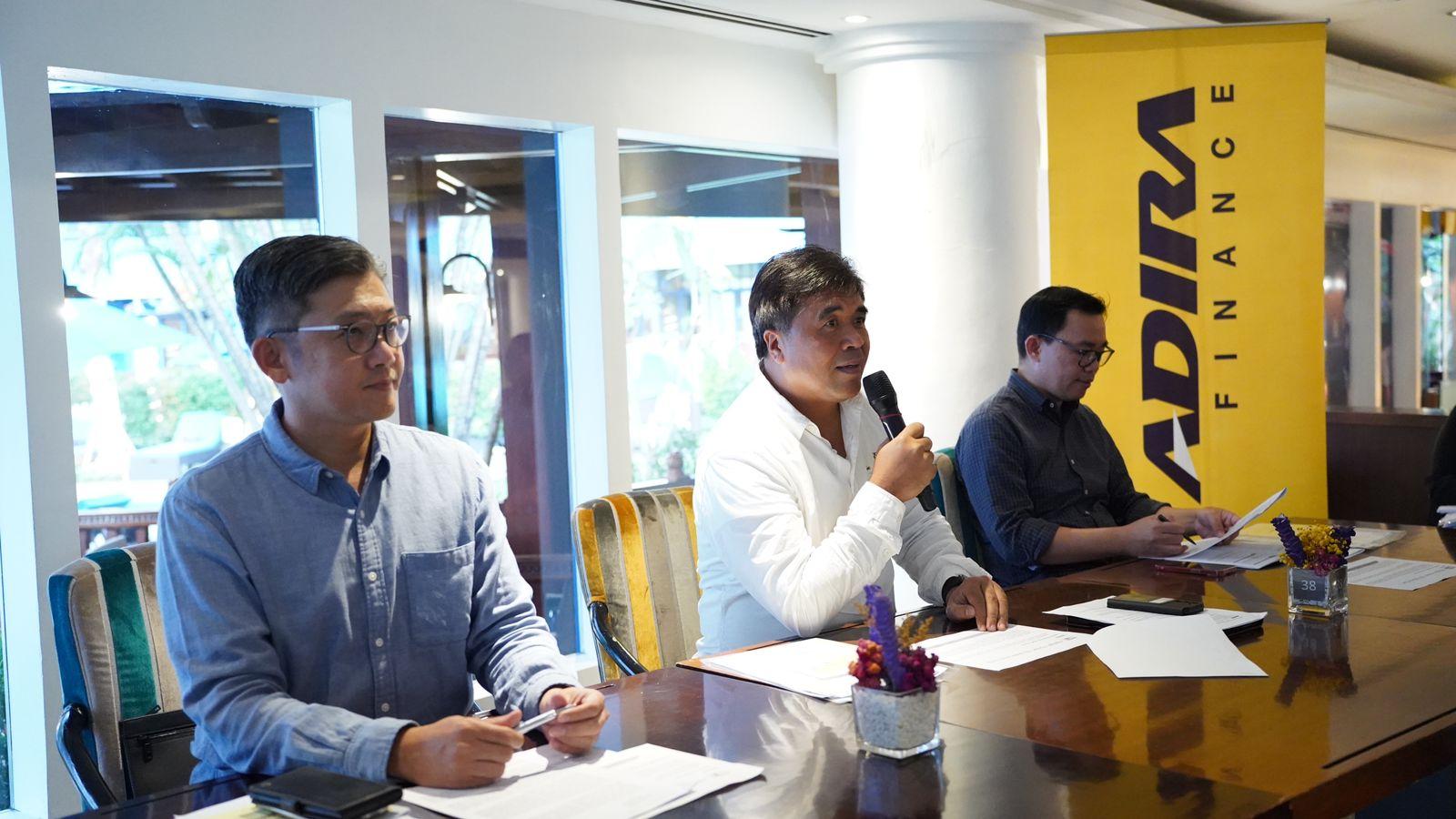 ADMF - PT. Adira Dinamika Multi Finance Tbk
Rp 10.650
JAKARTA - PT Adira Dinamika Finance Tbk (ADMF) recorded receivables increasing 24% year-on-year (yoy) to IDR 50.9 trillion at the end of June 2023, thanks to new financing in this period that reached IDR 20.4 trillion.
Dewa Made Susila, President Director of ADMF, revealed that 80% of the financing is dominated by automotive financing, while the remaining 20% is channelled as multi-purpose financing.
Then, as a support of government's initiative in attaining net zero emission, Adira Finance takes part in green financing by distributing electric vehicle (EV) financing of up to IDR 67.6 billion. "Electric car financing reached 77%, whereas the electric motorcycle covered another 23%," added Made.
Not only environmental aspect in ESG, Adira Finance reported having signed a social loan facility worth IDR 200 billion with MUFG Bank, Ltd on July 20, 2023. The funds will be distributed to MSME players to support their operational activities.
During the Media Update of Adira Finance's Performance in H1 2023 last Friday (11/8), it was revealed that ADMF's sharia financing increased 42% yoy to IDR 4.3 trillion, equal to 21% of total new financing in H1 2023.
Until the end of June 2023, ADMF recorded 464 business points that employ 17 thousand people to serve millions of its active customers. (ZH)