JCI got corrected in Friday's morning session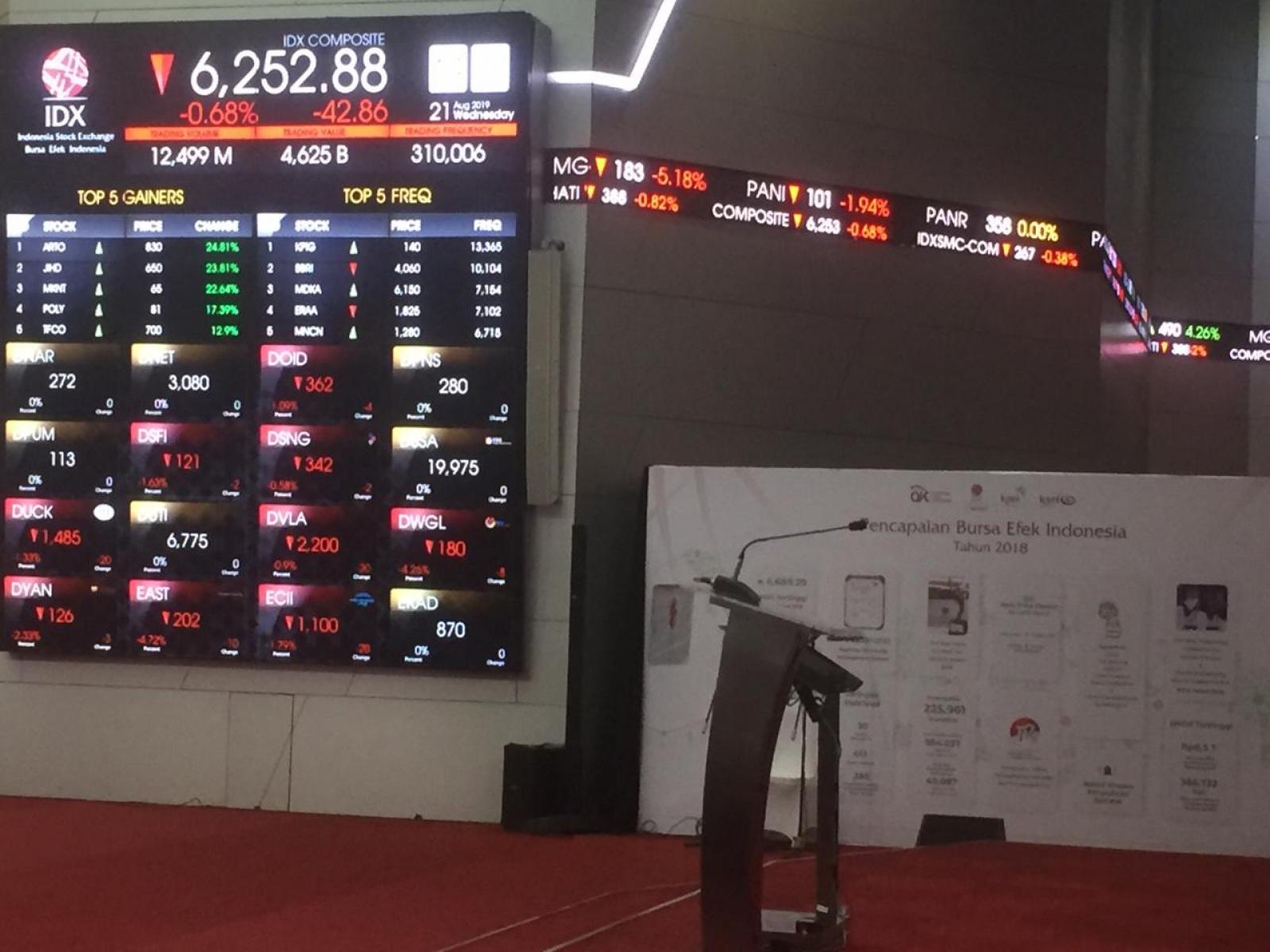 AUTO - PT. Astra Otoparts Tbk
Rp 2.630
JAKARTA – Jakarta Composite Index (JCI) in today's (18/8) morning session opened weakly, continuing the negative trend seen at last Wednesday's closing bell. JCI was recorded at 6,881.39 at 9 AM WIB today, declining from 6,900.538.
Based on the Indonesia Stock Exchange (IDX) data compiled today, JCI was still slipping until 9.40 AM WIB, corrected 0.34% from the opening position to 6,877.336. However, this decline is still above JCI's record last week (11/8).
The negative sentiment in the board is also reflected in several index listed in the capital market. For example, LQ45 was corrected 0.37% to 960.308, IDX30 also went down 0.40% to 497.58, and IDX80 also shrank 0.47% to 132.623.
Several blue-chip stocks that faced contraction include PT Astra International Tbk (ASII), PT Adi Sarana Armada Tbk (ASSA), PT Astra Autoparts Tbk (AUTO), and PT Bank Negara Indonesia (Persero) Tbk (BBNI).
On the contrary, several of them remained strong, such as PT Bank Rakyat Indonesia (Persero) Tbk (BBRI), PT Bank Central Asia Tbk (BBCA), PT Alam Sutera Realty Tbk (ASRI), and PT Avia Avian Tbk (AVIA).
Last Wednesday (16/8), JCI was closed 0.21% lower compared to 6,915.101 seen on August 15. It peaked at 6,909.599. The total traded shares clocked up to 17.19 billion shares, recorded within 1.04 million transactions worth IDR 11.87 trillion. (LK/ZH)