Revenue slowed down, One Med's profit down 49%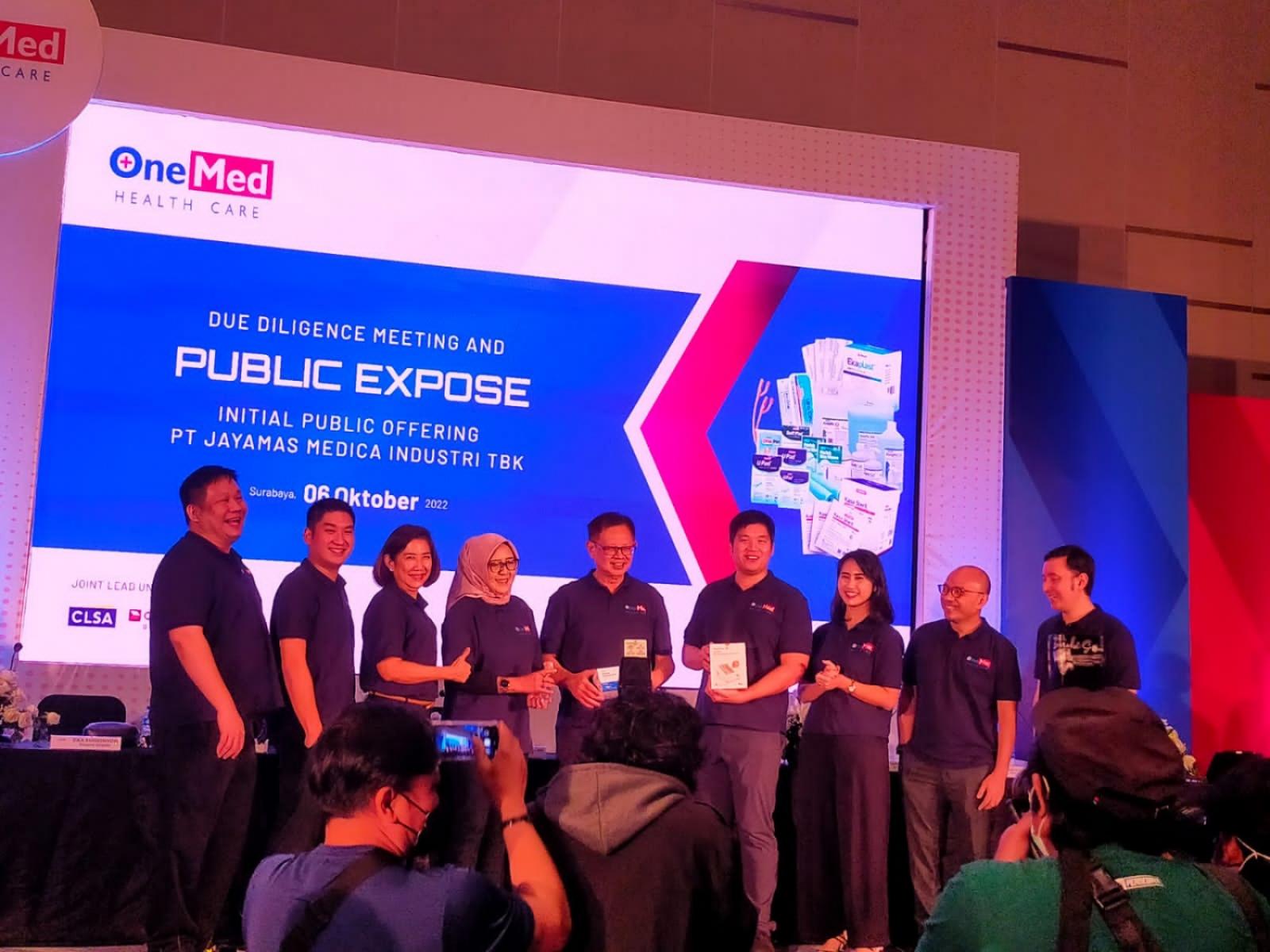 OMED - PT. Jayamas Medica Industri Tbk
Rp 197
JAKARTA. PT Jayamas Medica Industri Tbk (OMED), a medical device manufacturer under the brand One Med, managed to score IDR 285.78 billion of net profit in 2022.
The said number declined 49% year-on-year (yoy) or compared to the previous year. In 2021, OMED still reported a net profit of IDR 562.69 billion.
The massive shrinkage in OMED's net profit in 2022 resulted from the decrease in sales by up to 21.9% yoy from IDR 2.23 trillion in 2021 to IDR 1.74 trillion in 2022.
According to the recently released financial report, most of OMED's sales were supported by medical disposables and consumables sales that contributed IDR 1.13 trillion. Then, antiseptic and dialysis products sales contributed IDR 227.9 billion, followed by diagnostic products and tools sales of IDR 253.08 billion, biotechnology and laboratory products sales of IDR 66.2 billion, hospital devices sales of IDR 27.95 billion, walker and rehabilitation care of IDR 37.7 billion, and other products of IDR 102.98 million.
Most of OMED's products are distributed to the domestic market, scoring sales of IDR 1.73 trillion, whereas export sales brought in IDR 1.61 billion.
According to IDNFinancials data, Joko Widodo has officially revoked the Community Activities Restriction Policy in all regions of Indonesia since December 30, 2022. It was annulled following the decrease of COVID-19 case in Indonesia, which reached 1.7 cases per one million people. (KR/ZH)