Focusing on submarine cable expansion, CCSI to hold dividend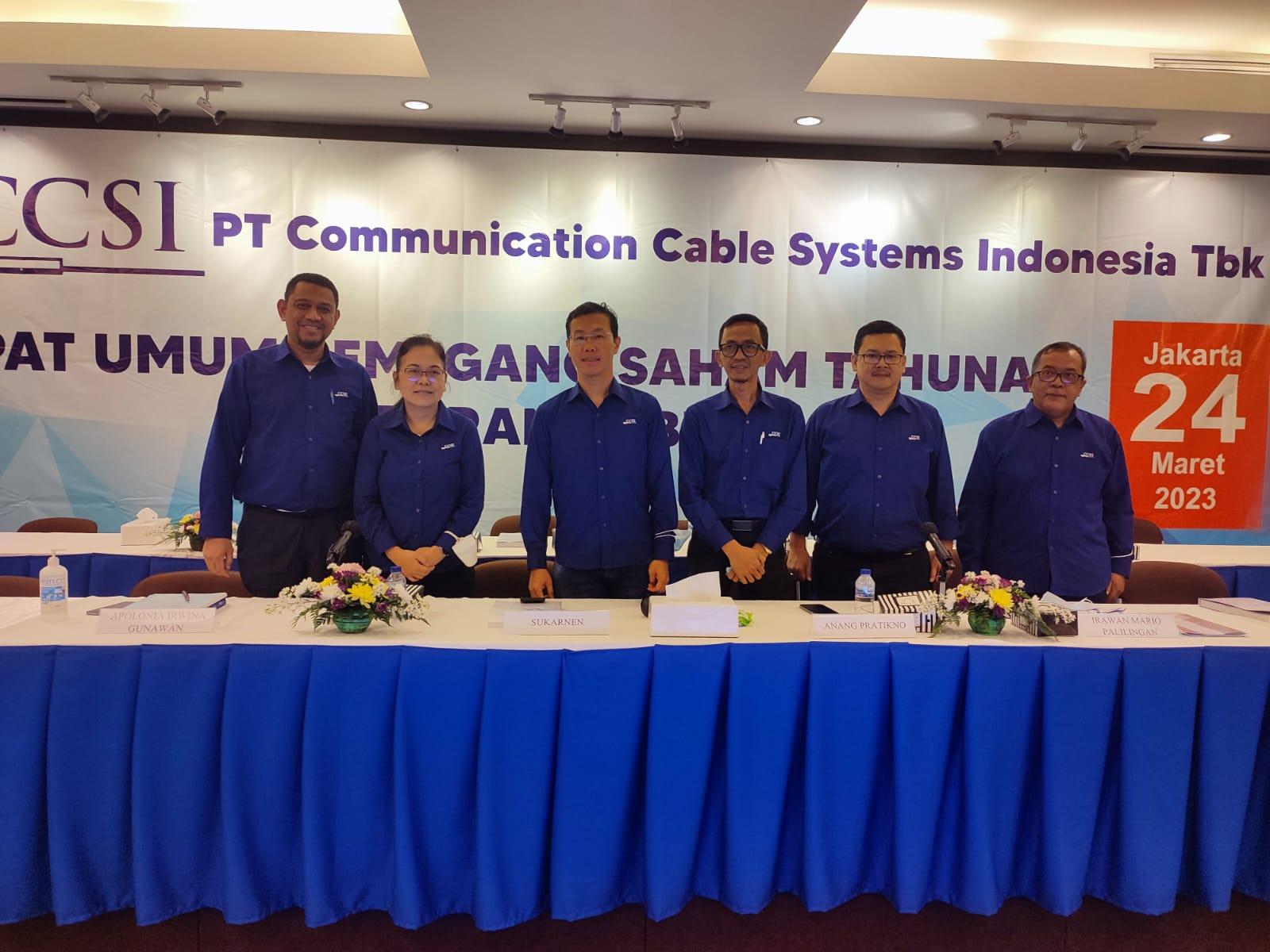 CCSI - PT. Communication Cable Systems Indonesia Tbk
Rp 525
JAKARTA – As the only undersea cable manufacturer in Indonesia, PT Communication Cable System Indonesia Tbk (CCSI) is now channelling its capital expenditure budget to the expansion of the production facility of said type of cable.
According to the explanation from Palilingan, Director and Corporate Secretary of CCSI, the company will combine bank facility and internal cash to fund the construction of the new submarine cable manufacturing plant. "We cannot yet to disclose the amount of the capex set aside for this production plant. It must be larger than IDR 50 billion," Sukarnen, Vice President Director of CCSI added in.
This manufacturing plant is projected to manufacture 7,000 km of submarine cable, and the construction will be projected for completion in the third quarter of 2023.
Meanwhile, in 2020, CCSI has begun the submarine communication cable system project for Java-Bali. However, although the project has been finished, it has yet to generate recurring income for CCSI due to the commercialisation licensing issue from the government. "We are optimistic that this year, we will still see progress and the license will be granted," the directors of CCSI collectively stated during the Public Expose of CCSI in Slipi earlier today (24/3). This project is also said to take up IDR 18 to 20 billion of its total IPO proceeds in 2019.
Due to this fixation of submarine cable expansion, this year, for the first time since its debut in the stock exchange in 2019, CCSI will hold off the dividend distribution for the fiscal year 2022. "We are thankful of our investors for their consideration. In the end, the fund will be utilized as investment for our expansion, as well," Sukarnen said. (ZH)