Seeing 275% increase in AWS business, MTDL eyes USD 10 million in 2023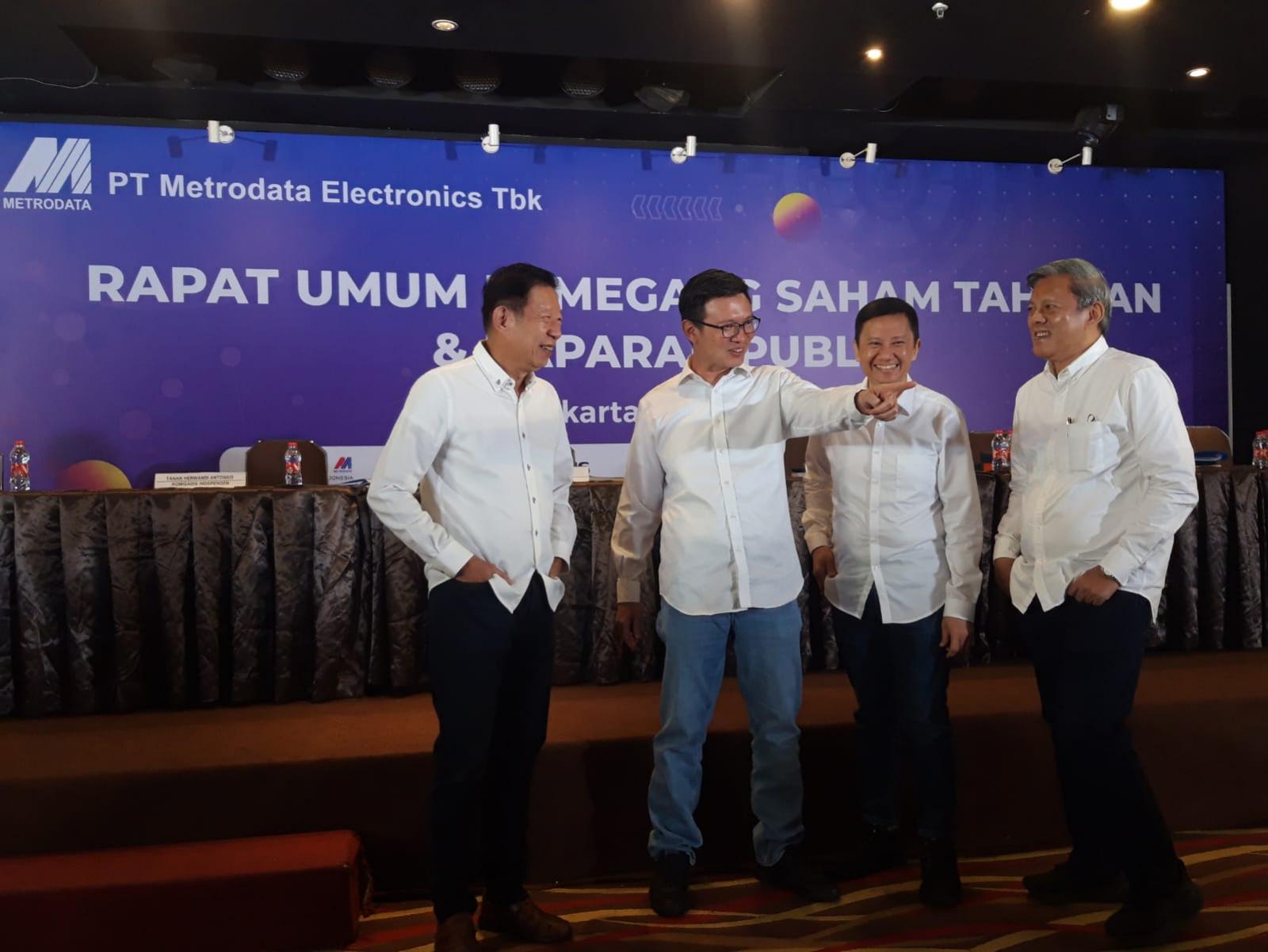 MTDL - PT. Metrodata Electronics Tbk
Rp 490
JAKARTA - PT Metrodata Electronics Tbk (MTDL), a digital solution service provider, proudly announces 275% increase in its Amazon Web Services (AWS) segment since entering the Strategic Collaboration Agreement (SCA) in October 2021.
Metrodata has been an AWS Partner Network since 2013. Then, in May 2023, the company has been dubbed as the first system integrator in Indonesia that manages to acquire AWS Migration Competency, meaning that MTDL is now highly capable of assisting other companies to migrate to AWS and transform digitally.
For instance, MTDL is known to aid various leading companies in their respective field, such as PT Garudafood Putra Putri Jaya Tbk (GOOD), PT Mulia Boga Raya Tbk (KEJU), and PT Fajar Surya Wisesa Tbk (FASW) to transform its business digitally through AWS.
"Entering a strategic collaboration agreement with AWS turbocharged Metrodata's growth and continues to help customers adopt cloud services using AWS's world-class infrastructure," Kirsten Gilbertson, Partner Sales Lead of AWS for ASEAN, mentioned in the press release.
"Achieving the AWS Migration Competency will help us deliver even more cloud transformation projects to local businesses," Alexander Kuntoro, President Director of PT Mitra Integrasi Informatika, a subsidiary of MTDL, added.
According to the management, with this SCA on hand, MTDL aims to serve over 100 AWS users in Indonesia, targeting to secure USD 10 million or more worth of revenue from AWS business segment at the end of 2023. It aligns with MTDL's recent performance trend, which has shown indication of higher growth opportunities in the cloud services. (ZH)