Credit up 10.4%, Citi Indonesia doubled its profit in H1 2023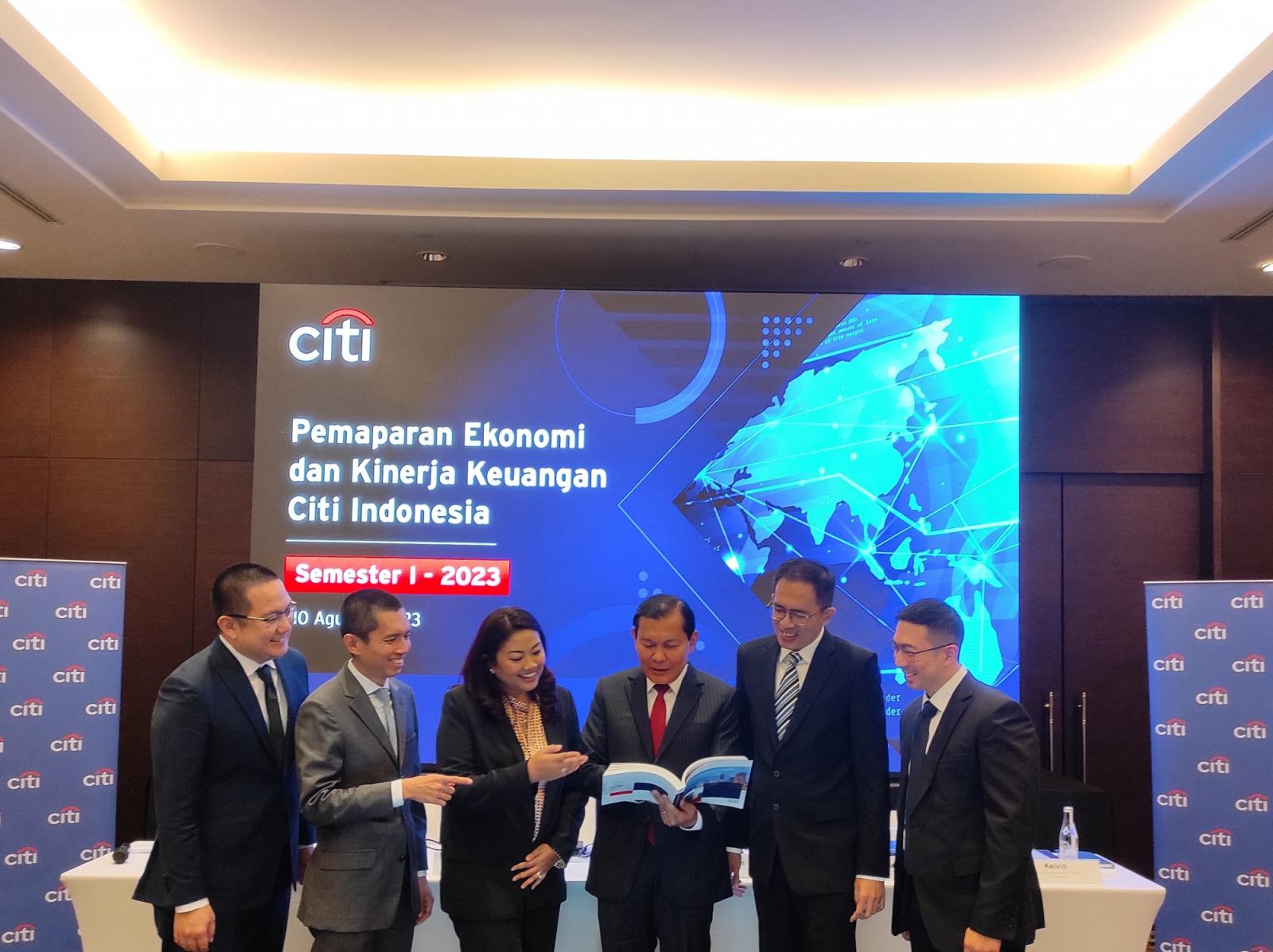 JAKARTA – Citibank N.A. Indonesia or Citi Indonesia recorded net profit of up to IDR 1.2 trillion at the end of the first half of 2023, shifting 54% yer-on-year (yoy), thanks to a surge in its net interest income.
The credit distribution of Citi Indonesia also rose to IDR 43.2 trillion at the end of June 2023, supported by credits for institutional groups that increased 12.7% yoy. According to the official statement of Citi Indonesia, the financing for this segment was dominated by companies in the manufacturing industry, as well as insurance and financial sector.
In the future, Batara Sianturi, CEO of Citi Indonesia, is confident that the credit growth will remain stable, especially after considering the solid pipeline in the institutional banking in the third quarter (Q3) 2023.
"There are credits from the diverse sector, consisting of consumer, industrial, and healthcare sectors. The second one is the pipeline in the commodity sector, closer to resources and energy sectors, especially green minerals. Third, our pipeline in Q3 2023 consists of telecommunication and media sector, usually covering business towers, data centres, and others related to infrastructure," Sianturi listed during the Press Conference of Performance and Economic Outlook of Q2 2023 of Citi Indonesia today (10/8).
Until the end of June 2023, Citi Indonesia still maintained its gross non-performing loan (NPL) ratio at 2.9% and net NPL at 0.3%. (ZH)