JCI welcomes Monday with recovery from last week's trend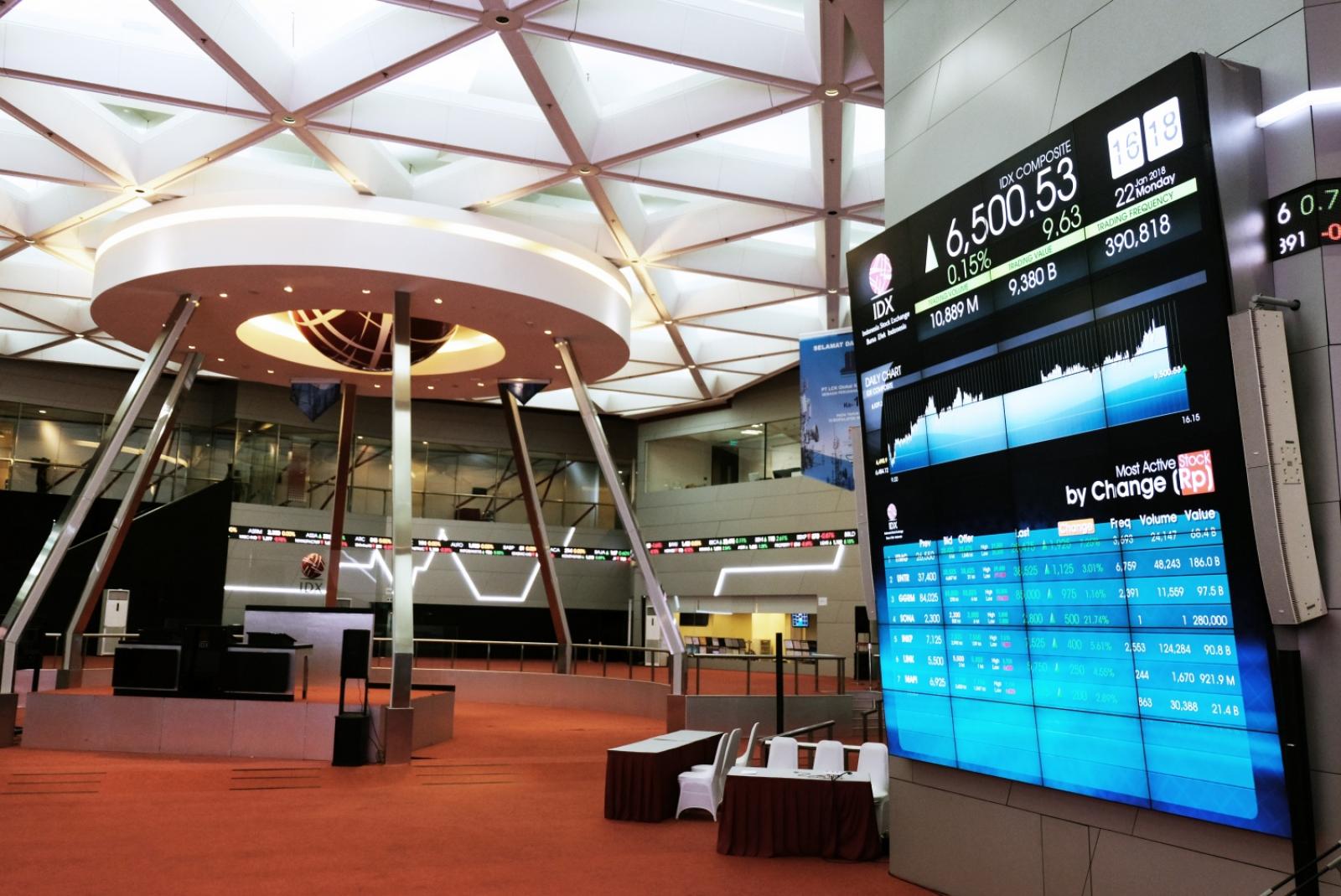 AMMN - PT. Amman Mineral Internasional Tbk
Rp 5.900
JAKARTA – This Monday (28/8), Jakarta Composite Index (JCI) recovers and opens strongly after its decline during last Friday's (25/8) closing bell. Until 11.35 AM WIB, JCI arrived at 6,919.580, shifting from 6,895.442 seen last week.
Monitoring the Indonesia Stock Exchange (IDX) data earlier this morning, JCI was seen opening the week at 6,914.13 at 9 AM WIB. It followed a positive trend, continuing to rise until the end of the morning session. It differed from last week's fluctuation, in which JCI slowed down since the beginning of session I.
The positive ambience in the market was reflected in several indexes, including LQ45 that rose 0.31% to 959.646, IDX30 that shifted 0.36% to 497.401, and IDX80 that went up 0.37% to 132.572.
Several stocks that showed solid upward shifts in the morning session include PT Astra Agro Lestari Tbk (AALI), PT ABM Investama Tbk (ABMM), PT AKR Corporindo Tbk (AKRA), dan PT Amman Mineral International Tbk (AMMN), and PT Sumber Alfaria Trijaya Tbk (AMRT).
On the other hand, some of the stocks in the morning session were seen corrected. They were PT Agung Podomoro Land Tbk (APLN), PT Atlas Resources Tbk (ARII), PT Alam Sutera Realty Tbk (ASRI), PT Anabatic Technologies Tbk (ATIC), and PT Avia Avian Tbk (AVIA). (LK/ZH)